Frases en inglés para viajar, ya cuando tenemos la ruta marcada y fecha de vuelos para comenzar tu aventura, este resumen te hará sobrevivir cual harry potter con todo y varita.
Aprender frases en inglés te puede salvar la vida, conseguir una dirección o simplemente decir que no entiendes usando expresiones básicas.
Aquí te dejamos una lista de palabras sencillas para personas con inglés básico para viajar como turistas, a continuación 100 frases en Inglés para principiantes.
Frases básicas en Inglés
Where is it? ¿Dónde está?.
Can you translate this for me? ¿Podría traducir esto para mí?.
Could/can you speak more slowly? ¿Podría hablar más despacio?.
Sorry, I didn't understand that… – Disculpe, no he entendido lo que ha dicho
Could you say that again, please? – ¿Podría decírmelo de nuevo?
Can you show me that? – ¿Puede enseñarme eso?.
Por supuesto. – Of course
Which are the opening hours? – ¿Cuales son las horas de apertura?
Can I ask you a question? – ¿Puedo hacerle una preguna?.
Where is the currency exchange office? – ¿Dónde está la ventanilla de cambio?
Where is ______? – ¿Dónde esta _____?
Can you show me on the map? – ¿Me lo puede mostrar en el mapa?
Expresiones sencillas en Inglés de viaje
Departure lounge – sala de salida
Arrivals – sala de llegadas
Here is my passport and booking reference -Aquí tiene mi pasaporte y número de reserva.
Do you know which is the gate for flight…? – ¿Sabe cuál es la puerta de embarque para el vuelo…?
Where is the check-in desk for the flight to ____? – ¿Donde esta el check-in para el vuelo a ____?
Which gate is the flight to London leaving from? – ¿En que puerta sale el vuelo para Londres?
What time will we be boarding – ¿A que hora embarcamos?
baggage reclaim – recogida de equipaje
What time do I have to check in? – ¿A qué hora tengo que registrar mi equipaje?
How late will the flight be? – ¿Cuán atrasado estará el vuelo?
Frases útiles en Inglés para viajar
Do you speak spanish? – ¿Habla español?.
Can I help you? – ¿Puedo ayudarle?
Can you help me? – ¿Puede ayudarme?.
I'm sick, I need a doctor – Estoy enfermo, necesito un doctor.
I'm lost – Estoy perdido.
Can I use your phone? – ¿Puedo usar su teléfono?.
It's an emergency – Es una emergencia.
Where is the nearest hospital? – ¿Dónde está el hospital más cercano?
Could you please help me? – ¿Me puede ayudar por favor?.
My baggage has not arrived. – Mi equipaje no ha llegado.
Available room – habitación disponible
Reservation – reserva
Room service – servicio de habitaciones
Double room – habitación doble
Cot – cuna
Bellboy / Call-boy – botones
Frases comunes en inglés para comunicarse
I'd like one round-trip ticket to Dublin. – Quisiera un billete de ida y vuelta a Dublin.
I'd like three one-way tickets to Dublin. – Quisiera tres billetes de ida a Dublin.
I'd like to change my reservation. – Quisiera cambiar mi reserva.
I'd like to hire a bike – me gustaría alquilar una bicicleta
Is there a bus into town? – ¿Hay un autobús que va a la ciudad?
Where is the train station? – ¿Dónde esta la estación de trenes?
How do I get to the hotel? –¿Cómo se va al hotel?
When will this bus arrive to ________? ¿Cúando va a llegar este autobús a _______?
Take me to _______, please – Lléveme a _______, por favor.
Frases típicas en inglés
Cheers = Salud para brindar o Gracias
How you keeping = Como te encuentras
Im stuff = Estoy lleno (Comida)
You Know = Sabes? esta es la muletilla más usada, lo verán
Frases en inglés para usar en el alojamiento
Do you have any rooms available? – ¿Tiene habitaciones disponibles?
Is the breakfast included? – ¿Está incluido el desayuno?
How much is the room? – ¿Cuánto cuesta la habitación?
How much is a room for one person? – ¿Cuánto cuesta una habitación para una persona?
I have a reservation. – Tengo una reserva.
Please clean my room – Por favor limpie mi habitación.
What time is breakfast [dinner] served? – ¿A qué hora sirven el desayuno [la cena]?
What time is check out? – ¿Cuándo hay que dejar del hotel?
I want to check out- Quiero registrar mi salida.
Can you please call me a taxi? – ¿Puede llamarme un taxi por favor?
Vocabulario en Inglés para Restaurante
Waiter – camarero
Waitress – camarera
Breakfast – desayuno
Meal – comida
Lunch – almuerzo
Dinner – cena
To take away – para llevar
Main course – plato principal
Side dish – acompañamiento
Dessert – postre
Rare – poco hecho
Medium – al punto
Well done – muy hecho
To order – pedir
To serve – servir
Frases en inglés para usar en el restaurante
Can I look at the menu, please? – ¿Me permite ver el menú por favor?
Is there a local speciality? – ¿Hay alguna especialidad local?
I am allergic to…. – Soy alérgico a…
May I have a glass of _____? – ¿Me da un vaso de _____?
Is the service included? – ¿Está incluido el servicio?
Do you have a children's menu? – ¿Tiene un menú especial para niños?
I'd like the check/bill, please – Me gustaría la cuenta, por favor.
Can I pay by card? – ¿Puedo pagar con tarjeta?
Frases en Inglés para viajar a Irlanda
Act the maggot: hacer el tonto.
Banjaxed: roto.
Black Stuff: la bebida favorita de los irlandeses, esto es, cerveza Guinness.
Bazzer: corte de cabello.
Craic: cotilleo. What's the craic? ¿Qué hay de nuevo?.
Donkey's years: un montón de tiempo.
Fine thing: hombre o mujer atractivos.
Lash: llover (un verbo muy útil si vas a pasar tiempo en esta isla).
Inglés para turismo
Ticket office – taquilla
Single ticket – billete de ida
Return ticket – billete de ida y vuelta
Travel insurance – seguro de viajes
Lane / platform – vía o andén
Delayed – retrasado
CancelLed flight – vuelo cancelado
Luggage / Baggage – equipaje
Case / Suitcase – maleta
To book – reservar
Si vienes a Dublin y tienes poco tiempo te recomiendo nuestra guía de que ver en Dublin en un dia, esta genial para que puedas visitar todo caminando.
Frases en inglés pdf
Aqui te dejamos un resumen de las mejores frases para viajar en pdf para que puedas descargarlo en tu movil y llevarlo contigo en todo tu viaje.
[sociallocker id=»559″]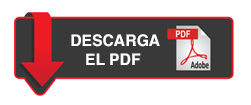 [/sociallocker]
Con este resumen de frases en inglés para viajar tendrás las nociones básicas de inglés para moverte sin problemas.
Eso si.. siempre trata de ir practicando antes de tu viaje, una buena técnica es escuchar la radio irlandesa antes de venir, hoy en día existen muchas aplicaciones como Tune In que te permite sintonizar la radio local desde cualquier parte del mundo.